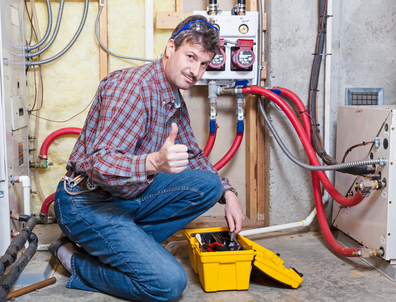 Air conditioning in the home has come a long way. Since it was invented in 1902, we,ve perfected them well and the central HVAC system can maintain our indoor environment, giving us complete control over our indoor air temperature.
Today,s technologies now allow us to also control how much humidity is in our homes as well as systems that purify the air from pollutants.
It,s hard to even imagine, but homes long ago had no air conditioning units to keep the inside air cool. Windows and doorways were the only source of possible air cooling in the home. Fortunately, our bodies were accustomed to the heat then.
Whereas today, if we suffer an hour with indoor heat during hot weather, we are likely to become ill and many of us are at risk for death due to a number of existing health conditions.
If you,re faced with needing an air conditioning repair while in the midst of a hot day, you,ll need to personally determine whether you should stay in the home or go somewhere else to cool off. Family members that are sick, ill, or very young may need to be temporarily relocated in order to avoid serious illness from heat.
Heat stroke is a common problem for people who aren,t accustomed to hot conditions, and should be taken very seriously.
If someone in the family or others in the home seem to be disoriented, have developed a headache, or is lethargic (no energy), you,ll need to be sure they are immediately taken care of. Call 911 right away and get them medical attention.
Let the cold water soak your hair. Only dab yourself dry, enough not to go dripping everywhere, and try to keep as much moisture on your hair as you can because the longer it takes to dry the cooler you,ll stay. Then apply a regular room fan in the room.
Air conditioning tune ups are important for every home owner to schedule for once a year, before the temperatures are hot and we need our air conditioning system on. If you haven,t had yours done this year, it,s still important to get it done.
Made of many parts that continually move and transact with one another, your system is vulnerable when it gets dirty and grime is allowed to build up. Not only does the system need to be cleaned, but the moving parts need to be checked, tightened, tuned, and lubricated.
Without this necessary treatment, the air conditioner is vulnerable to breakdowns. And before you know it your neglected system will be causing you headaches and a lot of frustration. Instead of waiting for a breakdown and having to suffer in the heat, give us a call here at Harding Heating and Cooling and we,ll answer all your question about an air conditioning tune up.