Air Conditioning in Alliance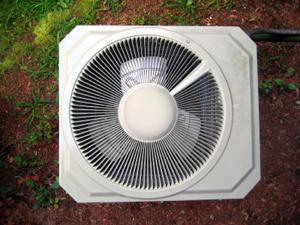 Specializing in Alliance residential and commercial air conditioner repair and installation, Harding Heating & Cooling is committed to keeping our clients in Alliance & its surrounding areas cool.
Among the most crucial equipment in our homes are those responsible for cooling and heating Alliance air conditioning units, heat pumps, furnaces, and boilers. Since these are made durable and lasting for years, home owners often take them for granted, along with the memory of their expensiveness. Home owners in Ohio realize the equipment's importance when it's already too late, when the units already need to be repaired or replaced.
Our Air Conditioning Services
Air Conditioner Replacement

Residential Air Conditioning
Central Air Repair
HVAC Repair
HVAC Maintenance

Commercial Air Conditioning
HVAC Replacement
Air Conditioning Ducts
AC Window Unit Repair
We Provide Air Conditioning to the Following Areas
Stark County - Alliance, OH | Canton, OH | Louisville, OH | Massillon, OH | North Canton, OH | Hartville, OH | Minerva, OH | Greentown , OH | Paris, OH | Uniontown, OH | Middlebranch, OH | Maximo, OH | Limaville, OH | Robertsville, OH Mahoning County - Canfield, OH | Columbiana, OH | Salem, OH | Lake Milton, OH | North Jackson, OH | Berlin Center, OH | Damascus, OH | Ellsworth, OH | Sebring, OH | Newton Falls, OH
Portage County - Atwater, OH | Brimfield, OH | Deerfield, OH | Edinburg, OH | Kent, OH | Wayland, OH | Ravenna, OH | Diamond, OH | Randolph, OH | Rootstown, OH | New Milford, OH | Windham, OH
Columbia County - Columbiana, OH | Salem, OH | Homeworth, OH | North Georgetown, OH | East Rochester, OH | Lisbon, OH | Hanoverton, OH | Kensington, OH | Washingtonville, OH | Winona, OH
Why Homeowners in Alliance Should Hire Us for Air Conditioning
Our commitment is to creating and maintaining long-term relationships with our clients by providing quality without compromise. So whether you're looking for air conditioner or heating installation, repair or maintenance service , count on us for prompt, affordable and honest service.
We guarantee the equipment we install will perform to your satisfaction. If it doesn't we'll remove it and return 100% of your investment. We also offer a No Lemon Guarantee so if the heat exchanger in your furnace or the compressor in your outside unit fails in the first ten years, we'll replace the entire unit.