Heating Services in Alliance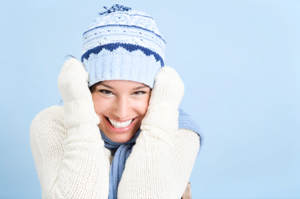 As your heating system ages, it can lose efficiency or stop working altogether. At Harding Heating & Cooling, we provide the highest level of quality in all repairs, and all jobs are performed by highly-experienced contractors you can trust.

We offer furnace maintenance or ( Tune-up) with cleanings so you can save the most possible on heating costs this winter while staying warm. Call today for immediate consultation from one of our many licensed Heating System Technicians. We will patiently answer any and all of your questions and discuss every stage of the process to help you determine your system's needs.
Our Heating Services
Central Air Repair
HVAC Repair
HVAC Maintenance
Heating Installation

Commercial Air Conditioning
Furnace Replacement
Circulating Pumps
New Installations
We Provide Heating to the Following Areas
Stark County - Alliance, OH | Canton, OH | Louisville, OH | Massillon, OH | North Canton, OH | Hartville, OH | Minerva, OH | Greentown , OH | Paris, OH | Uniontown, OH | Middlebranch, OH | Maximo, OH | Limaville, OH | Robertsville, OH Mahoning County - Canfield, OH | Columbiana, OH | Salem, OH | Lake Milton, OH | North Jackson, OH | Berlin Center, OH | Damascus, OH | Ellsworth, OH | Sebring, OH | Newton Falls, OH
Portage County - Atwater, OH | Brimfield, OH | Deerfield, OH | Edinburg, OH | Kent, OH | Wayland, OH | Ravenna, OH | Diamond, OH | Randolph, OH | Rootstown, OH | New Milford, OH | Windham, OH
Columbia County - Columbiana, OH | Salem, OH | Homeworth, OH | North Georgetown, OH | East Rochester, OH | Lisbon, OH | Hanoverton, OH | Kensington, OH | Washingtonville, OH | Winona, OH
Why Homeowners in Alliance Should Hire Us for Heating
We provide quality heating and air conditioning services to fit your needs. In addition to providing first-rate service, we also strive to keep our prices fair by leveraging our experience and relationships with manufacturers to create a streamlined and cost-efficient process.
Our professional technicians are more than happy to provide you with the answers to the many questions that you might have for your HVAC system. We are dedicated to creating long-term relationships with our clients by providing quality without compromise.