Air Conditioning Repairs in Alliance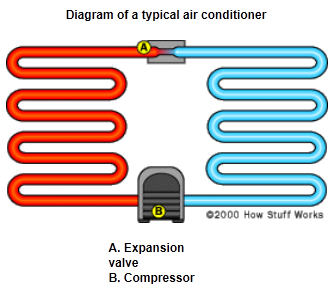 Not sure if you should repair or replace your Alliance air conditioner? Well, consider this: if you're operating an inefficient system that breaks down a lot, it's likely that it's going to break down again. That means more expensive emergency service calls or possible damage to the other components of your heating and air conditioning system.
Also consider the ongoing cost factor. You could save up to 60% on your energy bills with new high-efficiency equipment. You see, even if your Alliance air conditioner is only a few years old, it could be terribly inefficient by today's energy efficiency standards. Installing a new, high-efficiency air conditioning system can actually pay for itself in energy savings within a relatively short time.
Our Air Conditioning Repairs Services
AC Repairs
AC Replacement
Air Conditioning Repair
Air Conditioning Installation

HVAC Installation
HVAC Repair
HVAC Maintenance
Air Conditioner Maintenance

Central Air Repair
One Hour Air Conditioning
Emergency Air Repair
Furnace Repair
We Provide Air Conditioning Repairs to the Following Areas
Stark County - Alliance, OH | Canton, OH | Louisville, OH | Massillon, OH | North Canton, OH | Hartville, OH | Minerva, OH | Greentown , OH | Paris, OH | Uniontown, OH | Middlebranch, OH | Maximo, OH | Limaville, OH | Robertsville, OH Mahoning County - Canfield, OH | Columbiana, OH | Salem, OH | Lake Milton, OH | North Jackson, OH | Berlin Center, OH | Damascus, OH | Ellsworth, OH | Sebring, OH | Newton Falls, OH
Portage County - Atwater, OH | Brimfield, OH | Deerfield, OH | Edinburg, OH | Kent, OH | Wayland, OH | Ravenna, OH | Diamond, OH | Randolph, OH | Rootstown, OH | New Milford, OH | Windham, OH
Columbia County - Columbiana, OH | Salem, OH | Homeworth, OH | North Georgetown, OH | East Rochester, OH | Lisbon, OH | Hanoverton, OH | Kensington, OH | Washingtonville, OH | Winona, OH
Why Alliance Homeowners Should Hire Us for Air Conditioning Repairs
Harding Heating and Cooling, Inc. is a family owned company located in Alliance, OH and serves the surrounding areas. We currently offer HVAC services to your residential and light commercial air conditioning systems as well as your Alliance water heaters.
You can count on Harding Heating and Cooling to do the job right the first time or we'll make it right for free. We've been doing the job right for since 1975.