Alliance, OH Water Heaters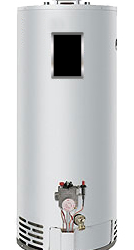 Gas, Natural or propane (LP), Electric or Oil Standard models from 10 gallon to 120 gallon with porcelain lining. Tankless High efficient for one bathroom or an entire home. Direct vent and Power Vent. Tankless water heaters in Alliance are becoming more popular now because of the many great benefits that they offer. One benefit is that they will save space in your home. They are a safer type of unit and also will help to reduce the cost of your heating. If you are looking for an energy-efficient as well as an endless supply of hot water than you will want to look into purchasing a tankless water heater.
But before you purchase one, it's important that you learn more about it. There are many buying guides for all of the various choices of water heaters that you have to choose from. Our skilled technicians can help you choose the one that best suits you and your family.
Our Water Heater Services
Tankless Water Heater Installation
ElectricTankless Water Heater
Gas Tankless Water Heater
Electrical Water Heater Installation

Residential Tankless Water Heaters
Commerical Tankless Water Heaters
Rinnai Tankless Water Heater
Rheem Tankless Water Heater

Bradford White Tankless Water Heater
Hot Water Heaters
30 Gallon Tankless Water Heater
Tankless Water Heater Repair
We Provide Water Heaters to the Following Areas
Stark County - Alliance, OH | Canton, OH | Louisville, OH | Massillon, OH | North Canton, OH | Hartville, OH | Minerva, OH | Greentown , OH | Paris, OH | Uniontown, OH | Middlebranch, OH | Maximo, OH | Limaville, OH | Robertsville, OH Mahoning County - Canfield, OH | Columbiana, OH | Salem, OH | Lake Milton, OH | North Jackson, OH | Berlin Center, OH | Damascus, OH | Ellsworth, OH | Sebring, OH | Newton Falls, OH
Portage County - Atwater, OH | Brimfield, OH | Deerfield, OH | Edinburg, OH | Kent, OH | Wayland, OH | Ravenna, OH | Diamond, OH | Randolph, OH | Rootstown, OH | New Milford, OH | Windham, OH
Columbia County - Columbiana, OH | Salem, OH | Homeworth, OH | North Georgetown, OH | East Rochester, OH | Lisbon, OH | Hanoverton, OH | Kensington, OH | Washingtonville, OH | Winona, OH
Why Alliance Homeowners Should Hire Us for Water Heaters
Our technicians provide our customers with quality and professional water heater services when you need it. We know our customers expect fast quality service, lasting installed equipment and tankless water heaters that you can count on.
Our professional technicians are more than happy to provide you with the answers to the many questions that you might have for your tankless water heater or HVAC system. So whether you're looking for installation, repair or maintenance service for your heating or cooling system, count on us for prompt, affordable and honest service.