Welcome To Harding Heating and Cooling: A North Georgetown HVAC Contractor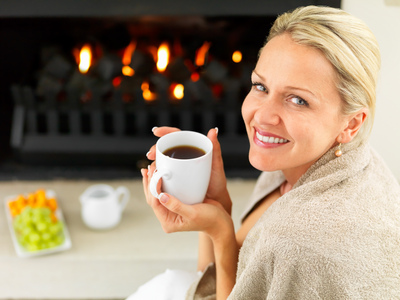 You can count on Harding Heating and Cooling to do the job right the first time or we'll make it right for free. We've been doing the job right for since 1975. Harding Heating and Cooling offers customers Priority Service Club Memberships. As a Priority Club Member you will receive a free annual system Super Tune-Up and front of the line priority service should you ever need it, at drastically discounted prices or even FREE. When you are need of North Georgetown HVAC services give the professionals at Harding Heating and Cooling a call.
Harding Heating and Cooling - North Georgetown HVAC Contractor
We only hire experienced North Georgetown technicians that you can feel safe having in your homes. We conduct background checks on all technicians. Our goal is to create long-term relationships with our North Georgetown clients by providing quality without compromise. So whether you're looking for installation, repair or maintenance service for your North Georgetown heating or cooling system, count on us for prompt, affordable and honest service.
North Georgetown Boilers
Our professional North Georgetown technicians are more than happy to provide you with the answers to the many questions that you might have for your HVAC system. We provide quality North Georgetown heating and air conditioning services to fit your needs. In addition to providing first-rate service, we also strive to keep our prices fair by leveraging our experience and relationships with manufacturers to create a streamlined and cost-efficient process. We offer boiler, boilers, gas boiler, water boiler and gas boilers.
North Georgetown Humidifiers
For people living in areas where the temperature gets bone-chilling, using an air humidifier can improve the indoor air quality. When it gets too cold the humidity in the air drops to unhealthy levels, when the humidity in the air drops below 30 percent it can cause a myriad of health issues, like skin irritation, dry sinuses, and increased asthma attacks. Using a humidifier increases the amount of moisture in the air making it easier to breath and also healthier for the people living in the house.

In the past, air humidifiers were not that popular because the older models were noisy machines that are hard to clean and some were found to have a tendency to expel unhealthy particles into the air; fortunately today's models are quieter and have improved performance, there are even some models that can be integrated into the house's air conditioning system. There are generally two types of air humidifiers, and both have their own pros and cons.
The Service We Provide in North Georgetown, Ohio