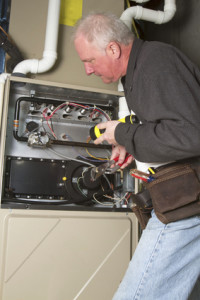 As an Alliance homeowner, you have an obligation to take steps to ensure that every aspect of your property is properly maintained. One of the most important portions of your home to maintain is your heating system. You and your family rely on your heater throughout the winter to provide you with the comfort and security that you expect and deserve within your home. If it fails, you and your family suffer an immense inconvenience.
In order to keep up with heating maintenance and repairs, the first thing that you should do is develop a relationship with a professionally licensed heating contractor. In Alliance, the most highly skilled and experienced heating contractors are at Harding Heating and Cooling. They offer routine heating maintenance and repair services to local property owners. Their heating tune-ups can help you in all the following ways.
Heating Tune-Ups Minimize Repair Costs
Because your boiler or furnace is a complex machine with many moving parts, it is inevitable that it will become damaged at some point. In order to prevent major damage from occurring to your heating system, you should have your furnace or boiler maintained by a professional at least once a year.
At Harding Heating and Cooling, their Alliance HVAC contractors can identify all the problems that are affecting your heater during their tune-up services. They can then repair these issues on the spot. By resolving problems when they are slight, their heating professionals reduce the amount of money that you have to pay on repairs.
Heating Tune-Ups Promote Energy Efficiency
Similarly to the first benefit, heating tune-ups also boost overall system performance and efficiency. According to the Department of Energy, one of the best ways to reduce the amount of energy your heater consumes is by hiring a professional to conduct routine heating maintenance. In this day and age of high energy prices, any reduction in the amount of energy that you use can result in substantial monetary savings. As such, the heating tune-up services provided by Harding Heating and Cooling practically pay for themselves.
Heating Tune-Ups Extend System Service Life
Lastly, conducting routine heating tune-ups are a great way to save money over the long-term. By preventing major damaged to your heating system, your furnace or boiler will naturally last longer. Likewise, because your heating system will be more efficient, it will not have to work as long and as hard to warm your home. Hiring the Alliance heating contractors to conduct routine maintenance, repairs, and tune-ups is the best decision you can make for your home comfort systems.