Alliance Geothermal Solutions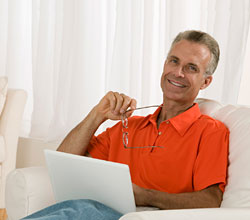 As people throughout the world think and take action to preserve the natural environment, most in developed countries are taking a fresh look at how they use energy to heat and cool their homes. Furnaces, boilers and air conditioning units are becoming more efficient. Whether a homeowner looks at a more efficient air conditioner or an air-source heat pump, they will reduce their energy usage somewhat. Whether these systems are operated by oil burners, natural gas or electricity, they still rely on fossil fuel. The alternative, and the most energy-efficient way to heat and cool a home, is an Alliance geothermal heat pump.
Use of geothermal heat pumps to heat and cool residential homes is a relatively new phenomenon. For many, these systems remain too expensive to consider for their homes. Geothermal units are being installed in an increasing number of homes. Because of their amazing energy-efficiency, geothermal units are worth understanding and considering.
Our Alliance Geothermal Solutions Services
Air Conditioning
Energy Efficient Tests
Renewable Energy
Energy Efficient Appliances
Home Geothermal Solutions
Solar Energy
Central Air
New Installations
We Provide Geothermal Solutions to the Following Areas
Stark County - Alliance, OH | Canton, OH | Louisville, OH | Massillon, OH | North Canton, OH | Hartville, OH | Minerva, OH | Greentown , OH | Paris, OH | Uniontown, OH | Middlebranch, OH | Maximo, OH | Limaville, OH | Robertsville, OH Mahoning County - Canfield, OH | Columbiana, OH | Salem, OH | Lake Milton, OH | North Jackson, OH | Berlin Center, OH | Damascus, OH | Ellsworth, OH | Sebring, OH | Newton Falls, OH
Portage County - Atwater, OH | Brimfield, OH | Deerfield, OH | Edinburg, OH | Kent, OH | Wayland, OH | Ravenna, OH | Diamond, OH | Randolph, OH | Rootstown, OH | New Milford, OH | Windham, OH
Columbia County - Columbiana, OH | Salem, OH | Homeworth, OH | North Georgetown, OH | East Rochester, OH | Lisbon, OH | Hanoverton, OH | Kensington, OH | Washingtonville, OH | Winona, OH
Why Alliance Should Hire Us for Geothermal Solutions
We conduct background checks on all technicians. We are grateful to all our customers for trusting us with their heating and air needs and we try to show that to them in our service.
Our goal is to create long-term relationships with our clients by providing quality without compromise. So whether you're looking for installation, repair or maintenance service for your heating or cooling system, count on us for prompt, affordable and honest service.
Recent Articles About Geothermal Solutions